Last month, we had over 200 mamas link up for Rockin' the Bump, where we showed off our baby bumps!
To go along with the baby fever that the linky caused, I decided to go ahead and have a Rockin' the Baby link up this month: a photo or photos of your babies! Or even your own baby pics. You can link up starting this Monday, July 11th thru Monday, July 18th.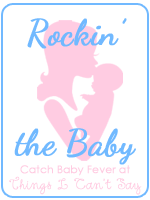 I can't wait to see all your precious babies!!!
But, for today, I'm sharing a Proud Mama Moment. My kids were driving me crazy with all their little boy energy and lack of any sort of camp this week, so it took me a little while to think about this. I was more of a Cranky Mom than a Proud Mama.
But, I put away my crankypants and saw something that made me a proud mama. Please head over to my dear friend Kir's blog to read my Proud Mommy Moment.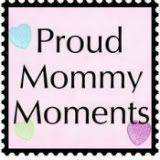 Comments are off.