I'm so excited for you to meet this week's Blog Friend Feature. I met her in the early days of my blog and OMG, can she crack me up! Sarcastic and silly and so incredibly loyal- because behind all her sass, she has a huge heart.
I'm wearing my best shoes and finest pearls for the composition of this feature. Heh…riiiiight. It's 12:29am. I've got a Diet Coke in one hand and a blueberry muffin in the other. What? How am I typing you ask? I have a very dexterous tongue. Keeps others from asking to use my laptop (and likely the reason I put ASS in SASS).
There are LOTS of recurring themes in my life which is probably fairly common as people age. I will be stuck at my present 32 forever. I deem it so! I'm very comfortable with who I am and my current themes. Stoooopid is one of those themes that runs the gamut. I'm never safe from it. No amount of hand sanitizer or public bathroom toilet seat covers can protect me from it. I'm also random…could be the current hour…or the copious amounts of caffeine I consume OR just the mind fizzle of raising an insanely sassy almost 3 year old. Moving along the random theme and bathroom schtuff (yes, I'm going to tie all this together) I almost ALWAYS have some sort of incident when using a public restroom. I detest them. *VOM* Like getting the shakes, cold sweats and teetering on the edge of full blown panic attacks type of detesting. Then common sense tells me I like my shoes way too much to pee on them so I inevitably enter the Danger Zone and come out with a blog story……such as this….
I was at a departmental meeting at one of the school buildings in the district and ran down the hall (because I'm an adult and I CAN RUN IF I WANT TO) to pee. And OF COURSE I would pick the ONE stall void of toilet paper. I didn't notice until I had already commenced stream release which was too late. So I sat and waited. Surely someone would be entering to void their bladder shortly and I could ask for a few squares, right?!
I waited
And sat
And waited
…..and sat….
Finally I grabbed my purse and started digging. NADA. NOTHING. ZIPPO. ZILTCH. No tissue or napkins.
But…..BINGO!
Found a sour apple DumDum sucker.
The sucker was a nice treat (yeah! I pottied in the big girl potty!) and the wrapper worked in a pinch.
_____________
That pretty much sums up my life…finding what works in a pinch on the fly so I don't drip pee on the good stuff (like shoes). AND I always seem to be the one just a square short but I found a way to make that work for me. Life is about perspective!
I am incredibly humbled and honored to have a chance to let my stupid hang out a bit here in Shell's space. No doubt all of her readers know what an amazing woman, mom and friend she is. Its is the utmost of privileges to be asked to share! Thank you Shell!! After you've looked into her heart, soaked up her awesome ideas and advice and crooned over the most fantastic of stories (Like Bear's Girlfriend) hit up the pond. Guaranteed to make you laugh…you'll either laugh with me or at me but as long as you're laughing I am thrilled!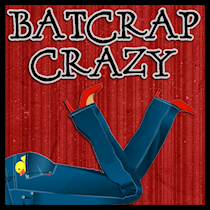 Please leave some comment love for Daffy here and then go follow her fabulous blog!