I can't sing.
Not even a little bit.
But, music speaks to me.
Certain songs take me right back to a memory from long ago. Other songs make me cry every time I hear them.
And then there are songs that make me smile, make me sing, make me dance.
So, I'm joining in with Goodnight Moon today to share one of those types of songs.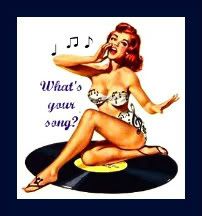 With lines like "Sunshine gonna wash my blues away" and "the only worry in the world
is the tide gonna reach my chair," I am loving "Knee Deep" by Zac Brown Band. If you haven't heard it before, take a listen:
You have to smile when you listen to it, don't you?
What song are you loving right now?