Hubs thinks I use the word "fabulous" too often.
Me, I like to think of it as being able to find the fabulous in the every day.
So, here we go…a sample of things I would call fabulous.
My hair used to be fabulous. It's obnoxiously thick and long. Before it got damaged all to hell with color, highlights, and a 400 degree flat iron every day, it was fabulous.
I'm on a mission to have fabulous hair again. It's going to involve scissors and my fabulous sil's fabulous skills.
Pink Truck wine is fabulous. It's cheap and pink and super yummy. I highly recommend it, unless you are a wine connoisseur, because then you might not agree with my assessment.
I make the most fabulous sweet potato casserole ever. But, it's not fabulous for my waistline. It's all the fabulous butter.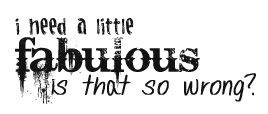 An early bedtime for my boys is a fabulous end to my night. If it's 7pm and one of them is still awake, that is NOT fabulous. Go to bed, little fabulous ones, it's past your bedtime.
Just Dance for the Wii is fabulous fun. Especially if you don't take yourself too seriously. If I ever find some friends down here who aren't motherbitches, I'm totally having a fabulous dance party.
Your responses when I write about motherbitches are fabulous. Probaby because you are all fabulous.
Hope in a Jar is the most fabulous moisturizer ever.
Hubs has told Monkey that he is not allowed to say "fabulous" as it is a word "for girls and for boys who want to be girls." I laugh fabulously hard when he says this and especially when Monkey whispers in my ear, "I still like that word, Mommy, it's fabulous!"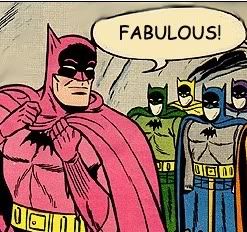 Had enough of my random fabulous-ness?
Now that I've pointed out my overuse of "fabulous," no fair pointing it out to me when I overuse it on here or on the comments that I make on your blogs- because you are fabulous!
In fact, feel free to post one of these fabulous sayings on your blog because I say that you are that fabulous.