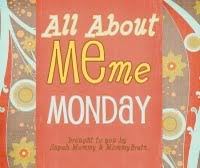 Supahmommy and MommyBrain 's question of the week, from the mind of Princess of Sarcasm, is: who are 5 people/things you would like to swing a golf club at?
I'm not normally a violent person, but I'll play along anyway. 😉
There is a person who comes to mind immediately. And not in that joking-around kind of way. More in the if-I-could-get-away-with-it-I'd-REALLY-hit-him-hard-over-and-over-again kind of way. But, since we are currently suing his ass anyway, I should probably leave him out of this(nice teaser, huh? I just hate when people say something like that and then don't tell me the story…but, I will…someday)
Anyway, since I better not let my anger out like that, I'll go a little different route. And yes, I'm aware that this is probably a little bit contradictory to yesterday's post, right? But, I said I am a believer, not that I'm perfect.
I'll take my golf club to:
LONG LINES AT THE STORES. Like it's not hard enough to find the time to get everything that I need to for the holidays. Then we have to deal with the insanely long lines before we can head home. A special whack upside the head goes to the guy in line ahead of me at Wally World the other day who had to further hold up the line by asking about the return policy and needing clarification on what, exactly, a gift receipt is. Get out from under your rock, here's a whack from my trusty golf club, now GET OUT OF MY WAY because it's time to pick up the kiddos from school.
INCREDIBLY EXPENSIVE GIFT WRAP. Like presents aren't breaking my budget enough as it is. You can either buy wrapping paper at the dollar store and find out that it's only a yard long or you can buy the expensive stuff. It's a conspiracy. Oh, and if you are about to tell me that I should have bought it at a 98% discount at the end of last Christmas season, just remember that I have that golf club in my hand…
ANYONE WHO REFUSES TO EAT HOLIDAY GOODIES DUE TO A DIET. Appetizers in all flavors and shapes…how I love you. I could replace regular meals with you. And all the scrumptious desserts: yummy, yummy, yummy! I do not want to hear, particularly when my mouth is full of calorie-laden goodness, how you ate a salad before you showed up, so that you wouldn't be tempted to eat all this junk. I might not take my golf club to you, but I'm pretty sure I'd like to cram a cookie down your throat.
REPETITIVE TOY COMMERCIALS. I know you want to sell a bazillion of your toy this Christmas, so you have your commercial on constantly, so as to brainwash my kids into begging for your piece of crap plastic contraption, but enough is enough already. Lists have already been submitted to Santa, so now it's time to give it up and stop annoying me with all your repetitive jingles.
ANYONE WHO GETS IN THE WAY OF MY CHRISTMAS CELEBRATIONS. Despite the fact that I must sound like a grinch for complaining about all the above, I really do love Christmas. And if you are going to rain on my Christmas parade, you should step away before I get out my golf club.
Now, I'll pass my golf club off to you…who or what are you going after?
Though, could you bring the club back when you're done? I might just need it again….