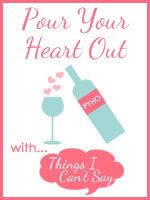 His big, gorgeous eyes light up.
A huge grin shows his deep dimples.
As my 3 year-old declares, "It's MAGIC!"
Whether it's the automatic doors opening at the grocery store or the stars in the sky or cookies appearing after a shopping trip he didn't know I made, my youngest is quick to explain it all by saying "It's magic."
He takes such joy in commonplace events. He sees the beauty in the every day. The magic.
No need for explanations as to how things happen or why.
He sees what's around him and delights in it.
Too young to be jaded.
Not too busy to notice the every day magic.
I think I was like that once.
I think we all were.
I wonder when we lose it.
I wonder if we can start to see the magic in the every day again.