We wanted answers.
We wanted answers so that we could get help.
After years of being told that we had to wait for the lead to leave our middle son's system before any other diagnosis could be given besides "lead poisoning," I had finally had enough: we couldn't continue to play a waiting game with our son.
Instead, we needed to know if there was anything else that could be done to help him to better be able to function in social and academic situations. So that others could see him as the sweet child that he can be, not just as a problem.
So, we went about the long process of evaluation: paperwork, questionnaires, doctor appointments, referrals, more paperwork, psych appointments, more questionnaires, evaluation, consultation, results.
All leading to a new term for us as parents to have to learn: Pervasive Developmental Disorder-Not Otherwise Specified (PDD-NOS).
Do we understand it? No, it's only been a week since we heard this latest news.
Does reading about it help us understand it? No, there are too many conflicting definitions, too many conflicting opinions, so many different ways this can show itself in a child.
Do we agree with this label? We don't know. Maybe. No. Yes. We don't know.
We have some next steps to take and additional therapies started for my son.
But, we're uncertain where this will all lead. What all will come next.
It feels like we're already been on a long journey only to find that we didn't travel all that way to get to the end, but merely to reach the starting line.
And it's exhausting.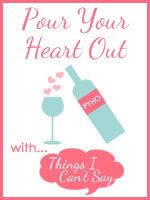 Learn more about Pour Your Heart Out. Please grab the button from my sidebar or add a text link back to PYHO. Visit some of the other linkers and remember that everyone joining in is pouring their hearts out, so please be kind with your comments.