No, this isn't BFF: Blog Friend Feature. That, you will find here tomorrow.
I'm talking about my best friend.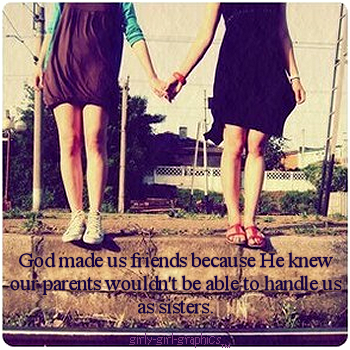 Do you have one?
Someone who you can tell everything to?
And I do mean everything.
The stupid things that you've done, the times you've really messed up- even the times you really messed up but aren't really even sorry about.
Your secret hopes and fears that you think anyone else would roll their eyes at if you told them.
Who would never tell anyone your secrets.
Someone you can safely have an emotional breakdown in front of, or call sobbing on the telephone and she listens.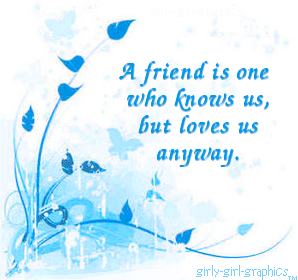 Who doesn't judge and usually ends up making you feel better and laugh, no matter what is going on.
Someone who you know will be there anytime you need her and will tell you to shush when you feel bad about having to ask for any kind of help(like watching all three of your kids on short notice when she has two of her own). Because she's your best friend, so of course she will help you out.
A best friend who you could just drop by her house without notice(until you move 600 miles away).

A best friend who gets you.
Who knows when you are being sarcastic or serious without you having to tell her.
Who knows what your insecurities are and will always stick up for you.
Who knows the real you.

A best friend who will always be there, without a doubt.
A best friend who you always will be there for, too, even if you kind of suck like I do sometimes and do stupid stuff like not get her birthday card in the mail in time.

So, to my very best friend in the whole world: Happy Birthday. I hope you know just how much you mean to me. I miss you and am sorely tempted to toss the boys in the minivan and drive up to spend today with you. I know we're not usually over gushy, but I couldn't help it today. I hope that you have a fabulous birthday! Love you! (insert sarcastic gay comments from my husband here)
I'm turning comments off. Please go wish my best friend Angie @ In My Own Little Corner a happy birthday!