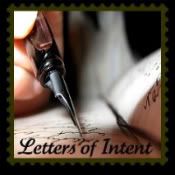 Got something you need to get off your chest? Click the button and play along!
Dear Neighbors,
So, this is your second year spending January and February at this beach and in the house that you have rented for 6 weeks.
I understand that you love this beach for how quiet it is.
However, this year, my family is here. And we have 3 young boys. We're not going anywhere any time soon.
It was NOT okay that you yelled over to them "We're trying to relax, you need to be quiet."
They weren't doing anything wrong.
They were playing.
In their own backyard.
Granted, they weren't whispering as they played, but they weren't screaming like banshees, either.
Any day that it is nice enough, my boys will be outside playing. And I'm not going to tell them to "play quietly."
It's the middle of the day, they're outside, and they're kids.
If you don't like it, I'm quite certain that there are other houses on this island that you could rent out for the duration of your stay, before you head back to whatever godforsaken cold place you come from.
-Mom of the boys next door
P.S. Yell at them again and I really will nail this letter to your front door.