I'm so excited to introduce you to this week's Blog Friend Feature. She and I have so much in common and she feels like a true friend. Even if I can't tell you her name because she blogs anonymously.
Since she introduces herself, I'll just jump right to her post. Meet Sorta Southern Single Mom from Single Mom in the South.
I could hardly contain my excitement when I got an email from Shell telling me I was "on the list" for BFF! Seriously y'all, it's a good thing I was alone or I would have embarrassed myself, such was my excitement. Then, like many of my predecessors have claimed, reality set in and I realized I had to actually write a post. *Gulp*
I've been following Shell almost from the inception of my own blog. I can't exactly recall how I found her, I think it might have been her SITS day, but she is a legend, so it could easily have been elsewhere!
Turns out we actually have quite a bit in common…okay, she's married, I'm divorced, so not that, but other stuff – feel free to correct me Shell…Shell's note: she's right, we have a lot in common, though I guess she wanted to leave out our shared love of trashy romance novels. Oops.
We both hail from Above the Mason Dixon Line.
We both relocated Below the Mason Dixon Line, although she beat me to it, cause I think she first came down after college and I only came down a few years ago to start fresh after my divorce.
We're both blond- naturally so, of course 😉 *winks*
We're both moms, although I have one boy and one girl and mine are a bit older.
We are both teachers, although she's currently home with her boys and I just started back for the first time since having kids this year. Holy Long Maternity Leave Batman! *grins*
I keep threatening to come visit her. She says she lives by the beach and claims she's in an area with a really high male/female ratio. Really, I may just show up on her doorstep this summer… you just never know *winks*
As part of my relocation to the south, I'm constantly trying to become more Southern. I love to "y'all" up a storm and often blog about the differences between northerners and southerners.
Speaking of all things southern, guess what I got, ironically, the last time I went 'home' to The Great White North????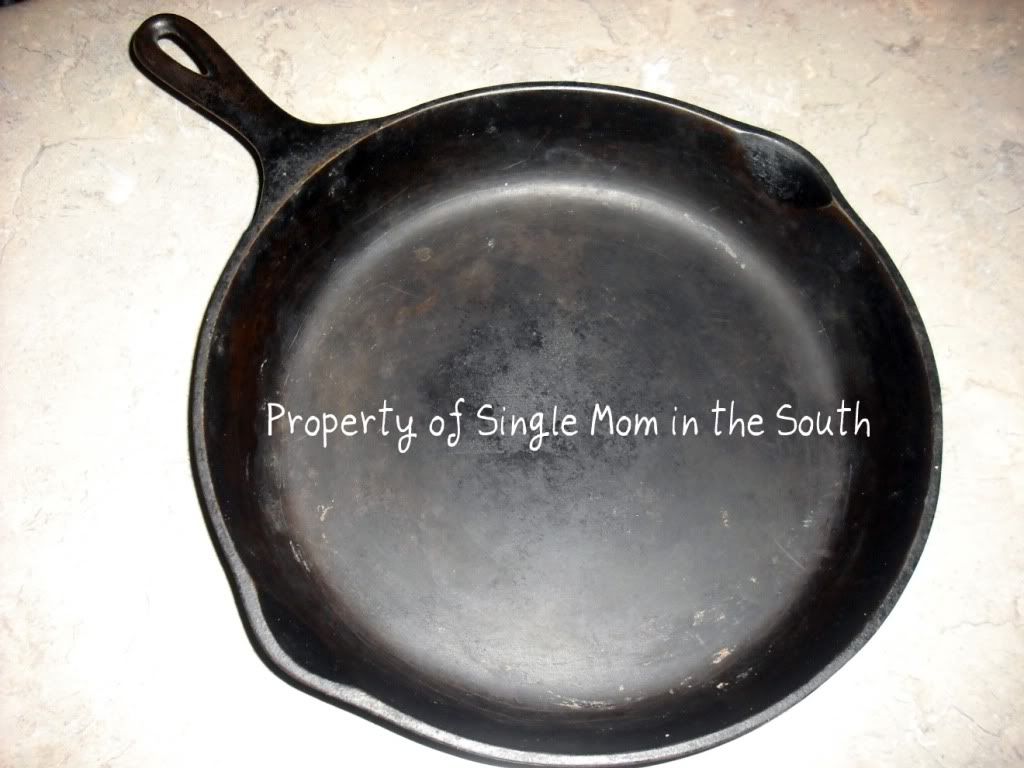 My very own Cast Iron Skillet. I felt like a complete fraud, living Below the Mason Dixon Line and not having one. I'd mentioned to my parents that I wanted one, and apparently, although I've no recollection of either of them ever using one, they had THREE, so they kindly gave me one. It actually belonged to my grandfather and was tucked away in the camping equipment in the garage, so that makes it extra special, although technically NOT southern.
So y'all help me out. I haven't used it yet. Tell me what I should make in it… I know cornbread, but what else????
Oh, and guess what other southern thing I wowed them with the last time I was up north? Chocolate Chess Pie! My sister's fiancee, who's southern through and through, taught me to make it. It's so easy and if you serve it warm, it's like a great gooey pile o' hot fudge in a pie crust. Be Still My Heart!
Chocolate Chess Pie
1 unbaked pie crust
1 stick butter
2 squares semi-sweet baker's chocolate
1 cup sugar
2 eggs (beaten)
1 tsp. vanilla
Pinch of salt
In a small sauce pan, melt butter and chocolate and set aside. In a separate bowl, whisk together other ingredients. Add chocolate mixture to the bowl and stir to incorporate. Pour into a regular unbaked pie shell and bake 35 minutes at 350° degrees F. Top with whipped cream or vanilla ice cream.
Seriously y'all will just swoon over this. I swannee! Run on over to the Harris Teeter or Piggly Wiggly –Really, where do they come up with this stuff???- right quick and get yourself the fixins' to make some!
Hurry on now, what are y'all waitin' for????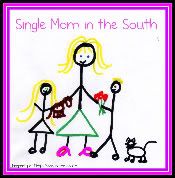 Don't you feel like you are chatting with a friend? Please show Sorta Southern Single Mom some comment love here and then go follow Single Mom in the South!